Recent posts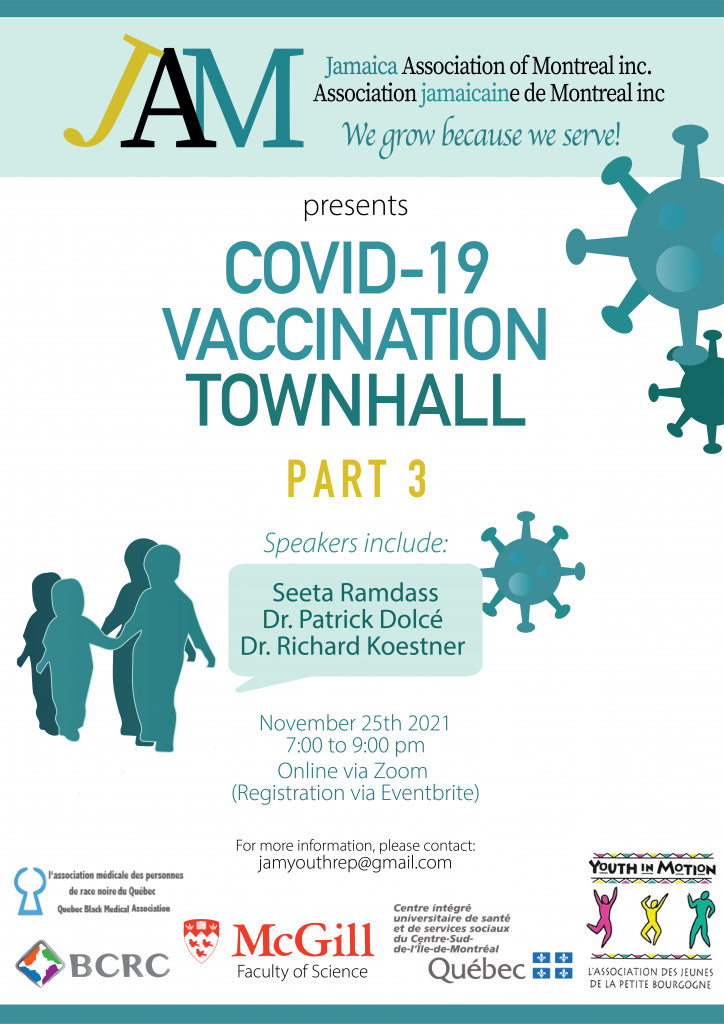 Thursday, October 21st 2021, 7:00 pm-9:00 pm
The Jamaica Association of Montreal presents the second Townhall meeting on COVID-19 vaccination held on zoom. This second session focuses on the current epidemiologic situation, vaccine hesitancy, the vaccine passport, how vaccines actually work and what scientists know so far. 
The event was held in english.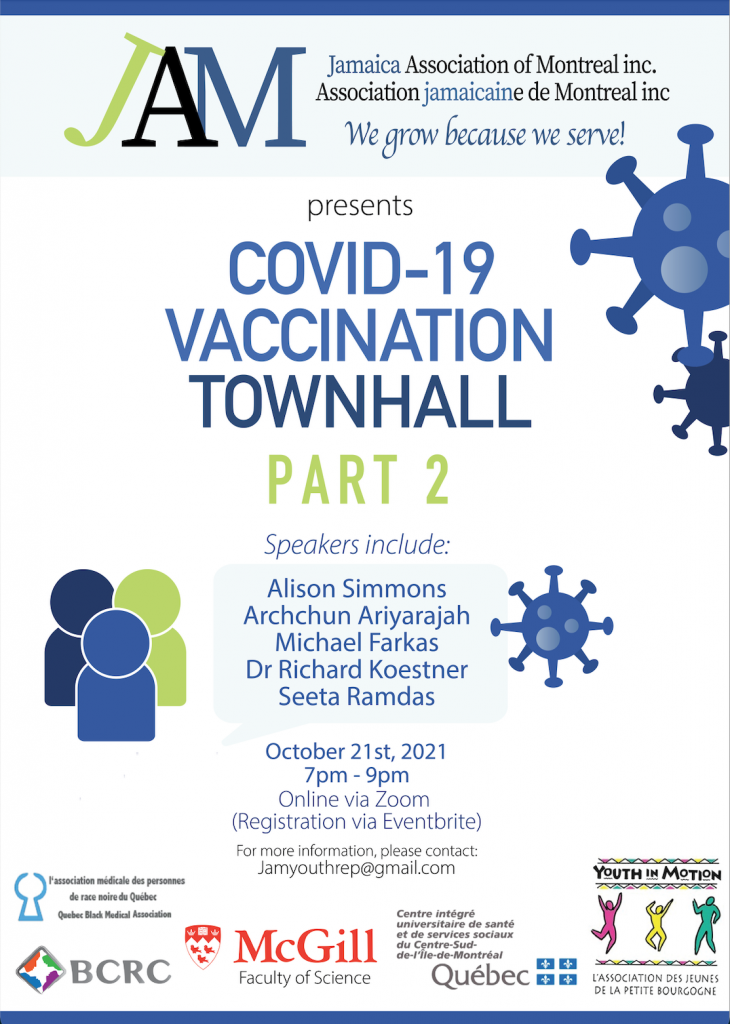 Tuesday, October 19th at 4:00 pm
University of Montreal is pleased to present the installation ceremony of the 14th chancellor of the University of Montreal, Mr. Frantz Saintellemy. The event will take place in the presence of Louis Roquet, 13th Chancellor, to whom a tribute will be paid, Louise Roy, Chancellor Emeritus, and Daniel Jutras, Rector.
For more information, click here.
Are you creative and passionate for social media? You want to get involved in your community?
Quebec Black Medical Association (QBMA) needs you!
Click here for more information.
You are a physician, a healthcare professional, a medical student or a student in the biomedical field?
Become a QBMA member and see how you can help growing the QBMA community!
You can apply here.